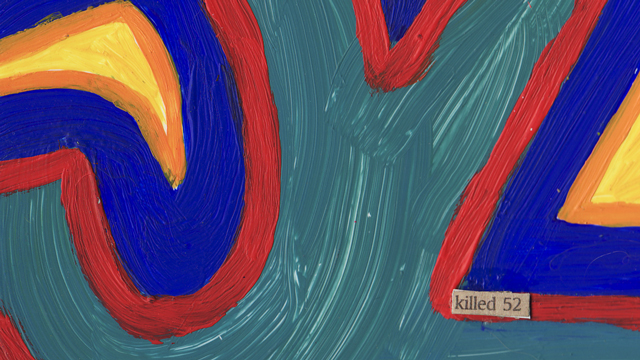 Numbers & People, 2006/2007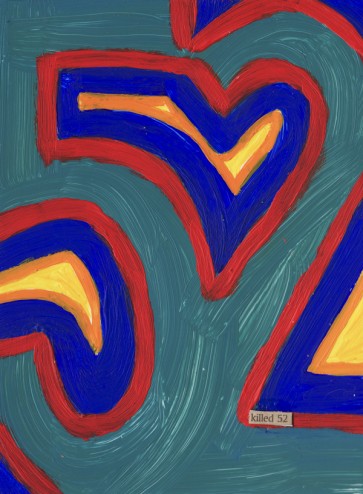 Fifty Two, 2006/2007
acrylic and newspaper on postcard
6 x 4 inches
The Gainesville Sun, the campus newspaper at the University of Florida, would print a small paragraph tallying the number of soldiers killed in the conflict in Iraq. It was never a big story, and was never outside of that buried, inner page, but it was persistent. This series, Numbers & People, creates a technicolor spectacle of numbers that stood for people, in an attempt to realize the human cost of our non-war war and its accumulative affect on a young student population.
Different numbers,
every day,
adding up,
quietly
in the pages of a student newspaper.
This series was shown as part of the exhibition "Addressing Iraq: Mail-Art About the War" on view at "the gallery" at the J. Wayne Reitz Union, University of Florida, organized by Barbara Jo Revelle.